Fire Resistant Cable Mica Tape and XLPE Insulation Mineral filler with LOSH sheath which can continue supplying power under the flame of 950 degree centigrade in 3 hours.
Struture:
Copper strand conductor/Mica Tape Fire-resistant coating/XLPE insulation/Mineral Filler/Low Smoke Halogen Free Sheath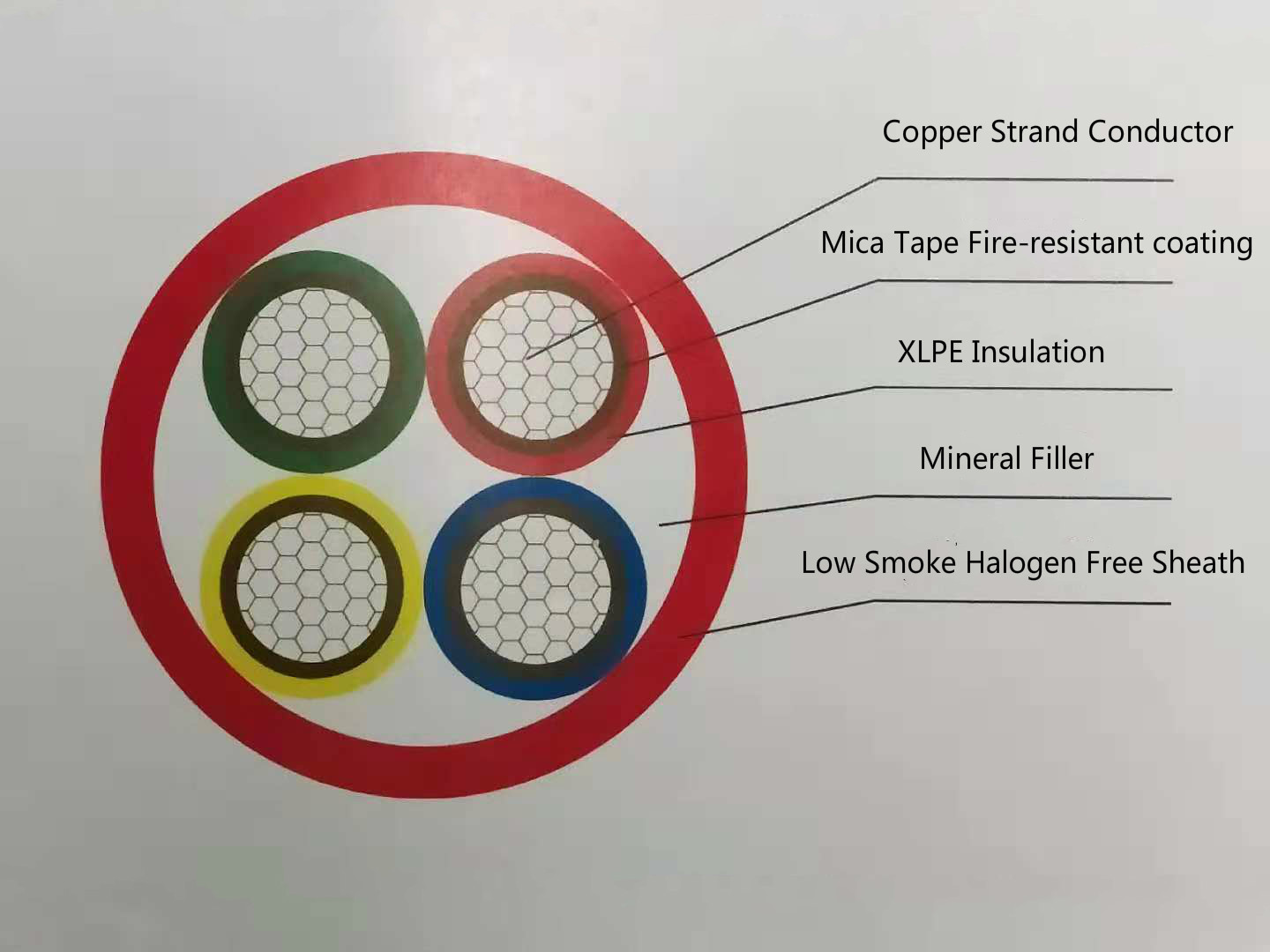 2.The advantage:
First, fire As the cables are all made of inorganic materials (metal copper and magnesia powder), it does not cause fire, can not burn or combustion, because the melting point of copper is 1083 ℃, mineral insulating layer is also 1000 ℃ above the melting point. Therefore, this kind of cable can continue to maintain power supply in the case of fire near the melting point of copper, which is a kind of Fire-Proof Cable in real sense.
And can pass BS6387 C, W, z test.
Second, the load flow is big, waterproof As the actual normal use of mineral insulation cable can be achieved 250℃,iec60702 requirements of the continuous operating temperature of mineral insulating cable is 105 ℃, this is to take into account the terminal sealing material and the need for safety, even so, its load flow is far more than other cables, because mineral insulation has a better thermal conductivity than plastic , so the same operating temperature, load flow is greater.
For lines above 16mm2, a section can be lowered and two sections can be lowered to places where no one is allowed to contact.
Iii. explosion-proof and decay resistance
Explosion-proof characteristics: Because the mineral insulated cable using metal sheath as a protective layer, flammable gas, oil vapor, flame can not reach the electrical equipment connected with the cable, so the cable has explosion-proof characteristics.
Corrosion Resistance: Because the copper has the good corrosion resistance, in the normal use of the environment does not require any additional protection, under special environmental conditions, such as copper has a strong corrosive effect on the environment, the cable outside a layer of PVC outer sheath, so the cable has a good corrosion resistance.
Four, mechanical damage, long life, halogen-free non-toxic
Mechanical damage: Because the cable's metal sheath has a certain strength and toughness, so the cable in the bending, flattening, torsion and other deformation, the core line and the core and sheath between the relative position remains unchanged, will not produce short-circuit, and will not affect electrical performance. Long life: Because the cable used materials are all inorganic materials, not aging. Its service life can be calculated according to the rate of oxidation corrosion of copper sheath.
Data show that the sheath oxidation 0 25mm, at 250 ℃ ambient temperature of 257 years, and the thickness of the sheath of mineral insulated cable is generally between 0.34-1.05, the use of temperature is lower than 250 ℃, so the cable has a long life characteristics.
Halogen-free non-toxic: Because the cables are all inorganic (metal copper and mineral insulating layer) composition, so even at 1000 ℃ high temperature combustion will not produce smoke, halogen and toxic gas is the true meaning of halogen-free non-toxic cable.
V. Overload resistance and copper sheath can be used as grounding wire
Resistance Overload: Because the melting point of copper is 1083 ℃, mineral insulating layer is also 1000 ℃ above melting point, compared with ordinary plastic cable, the capacity of mineral insulated cable can improve a section grade, and can withstand considerable overload, its overload ability can reach the normal load flow of more than 10 times times.
Copper sheath can be used as grounding wire: For mineral insulated cables, because of the continuity of copper sheath and very low grounding resistance, so it can serve as grounding conductor, do not need an independent grounding wire.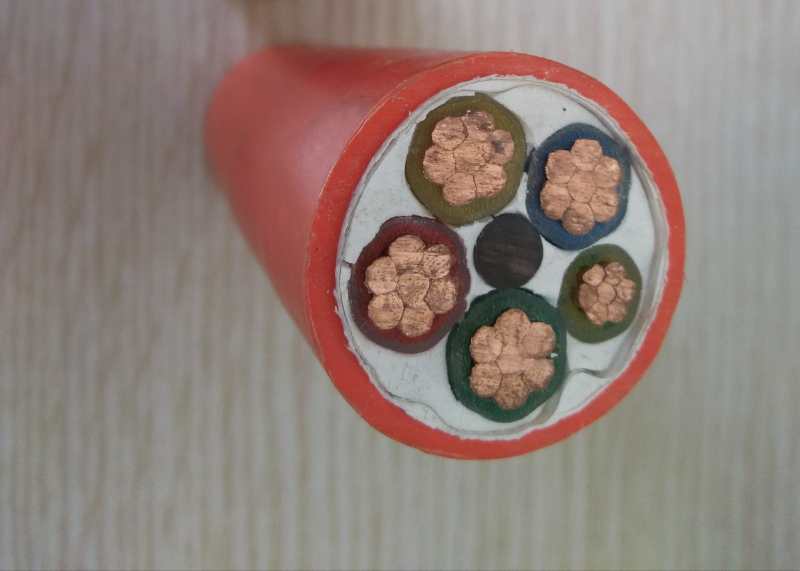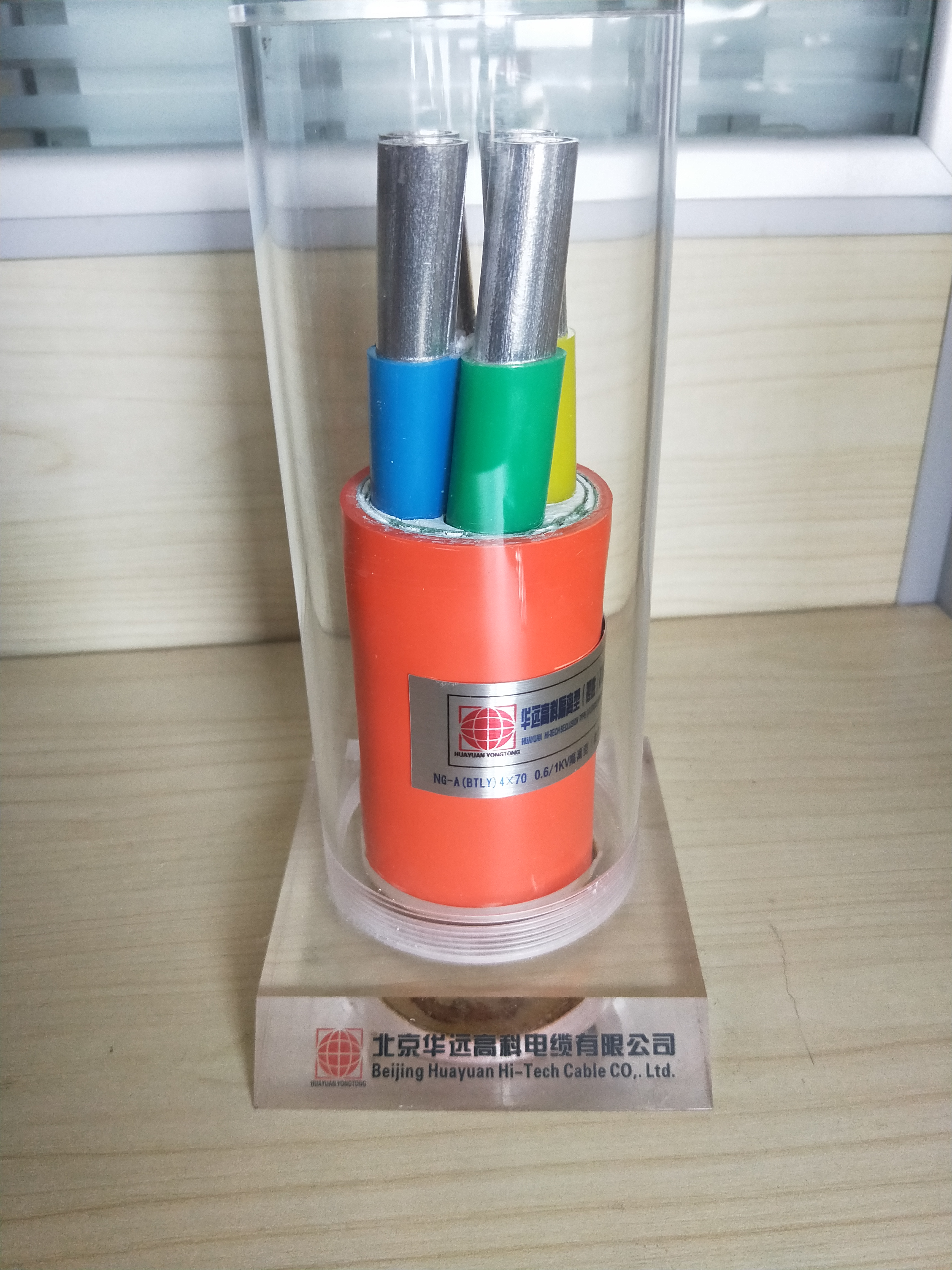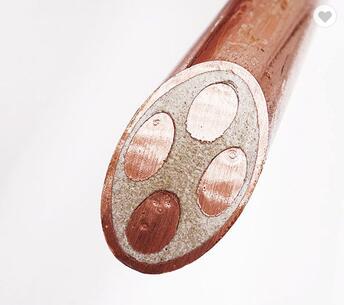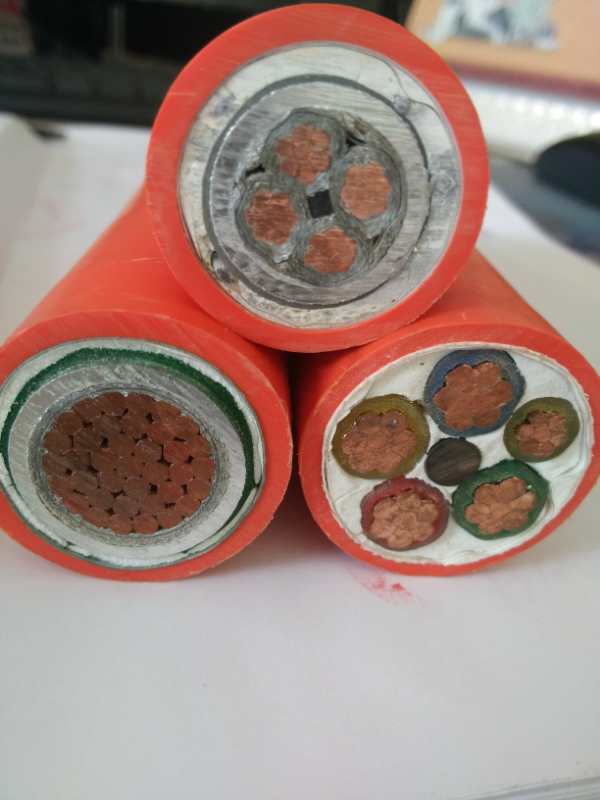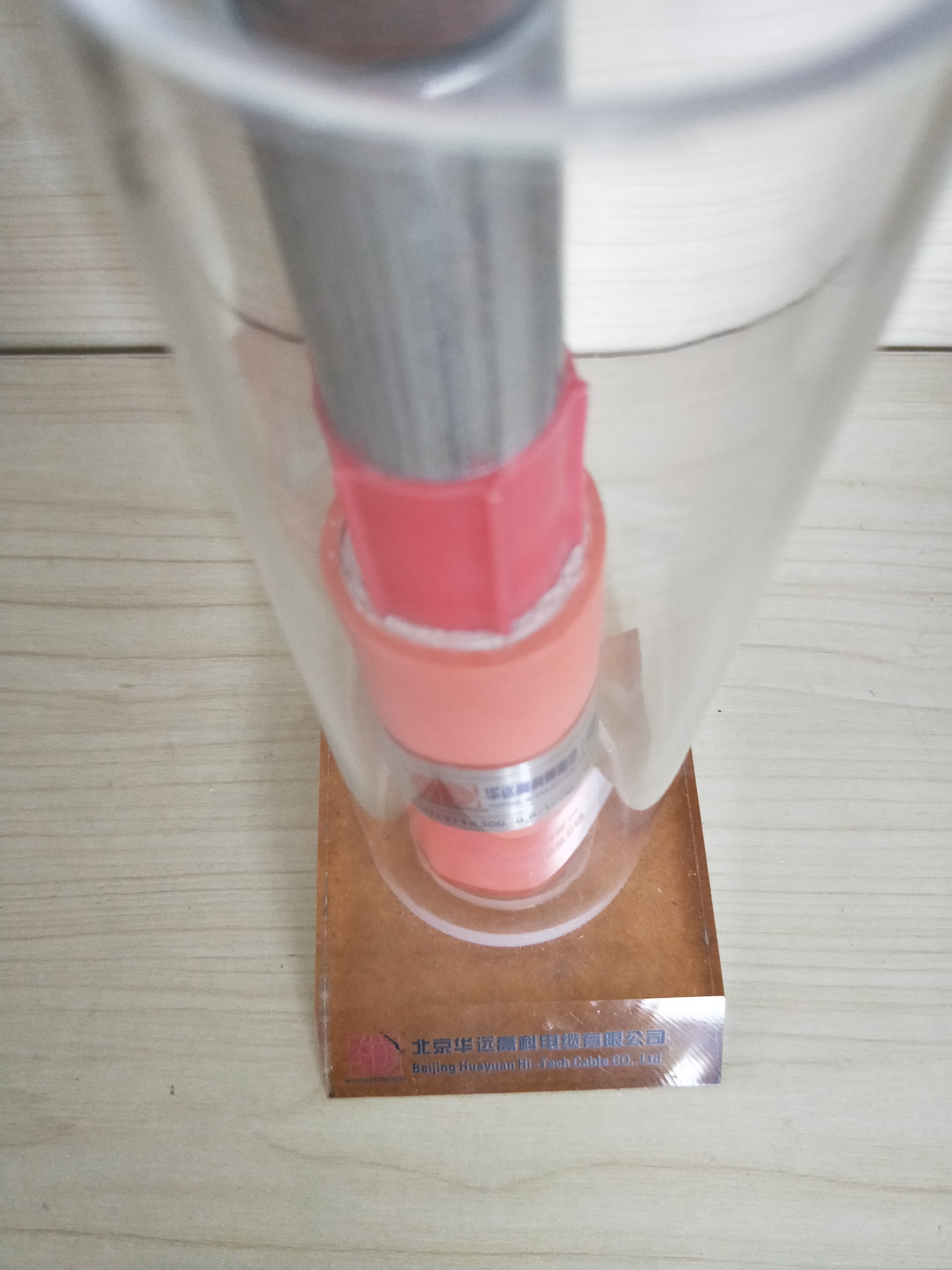 3. The testing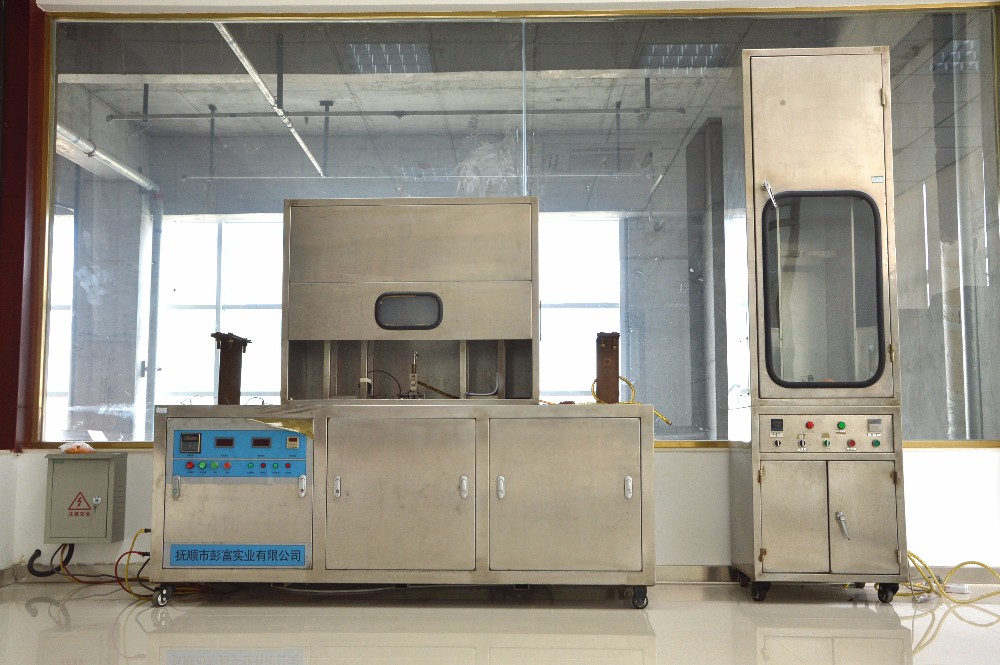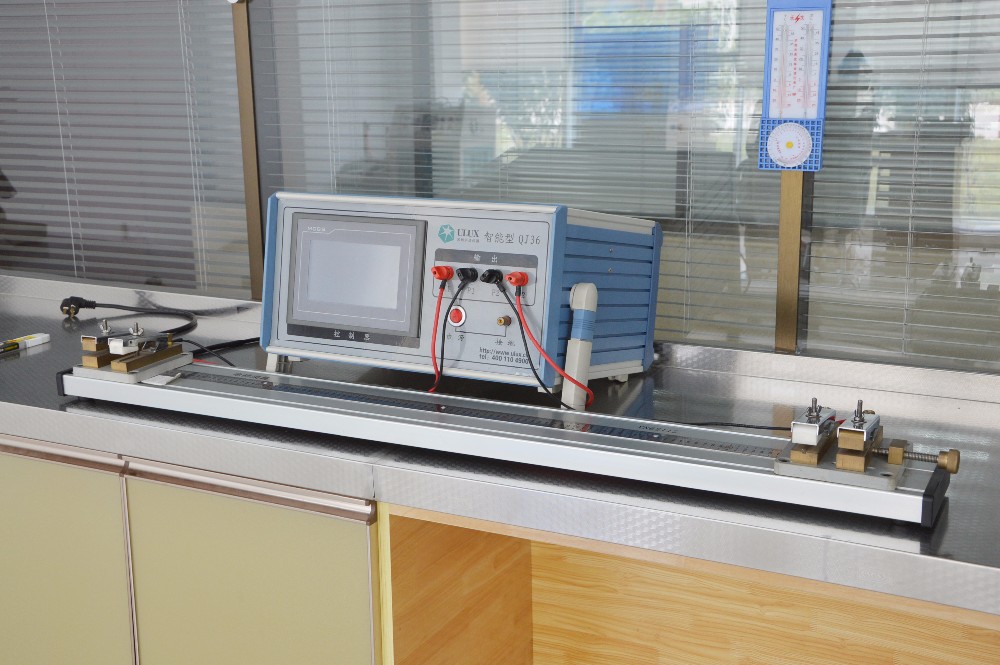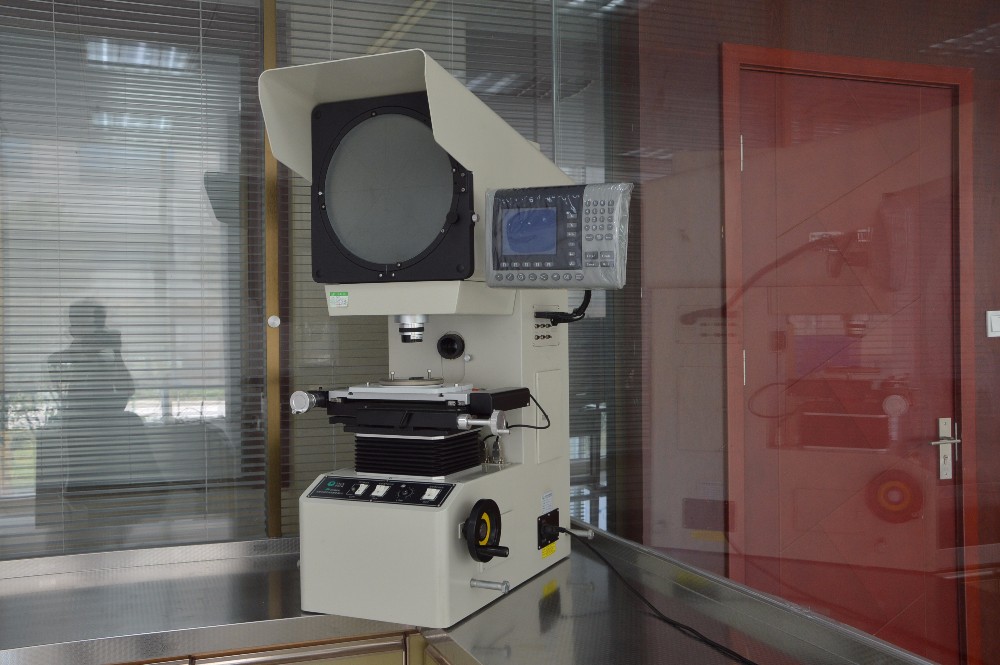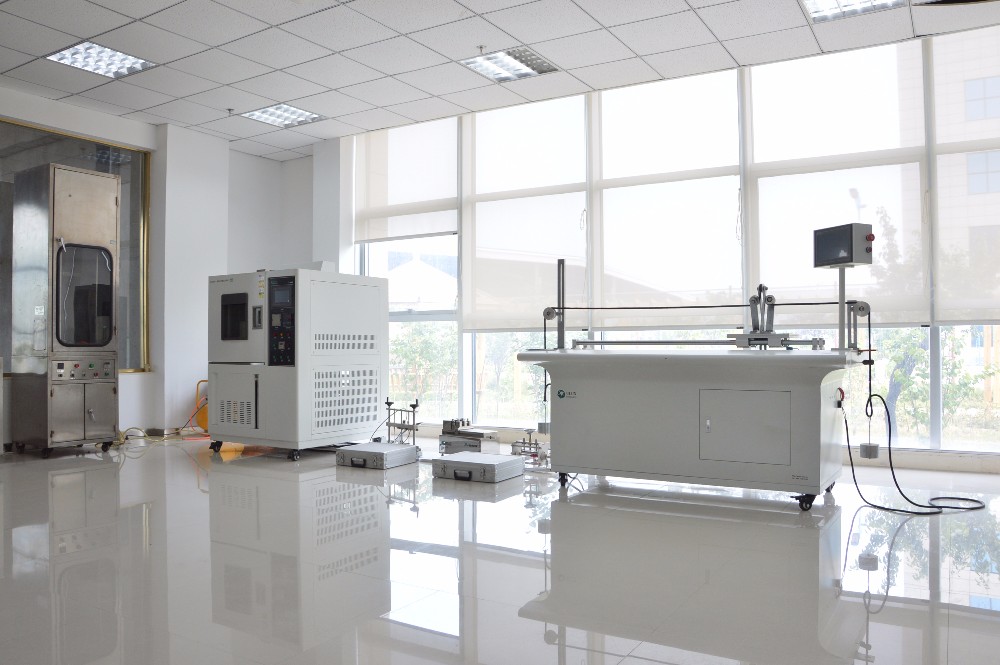 4. PACKING PARTICULARS FOR 0.6/1KV POWER CABLES
The cables shall be wound on steel-wooden drums. The indelible marking shall be printed on the surface of drum flange in accordance with customer requirements.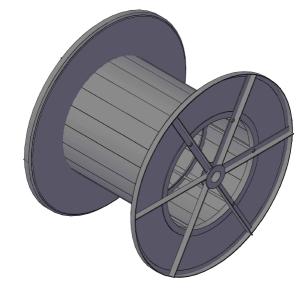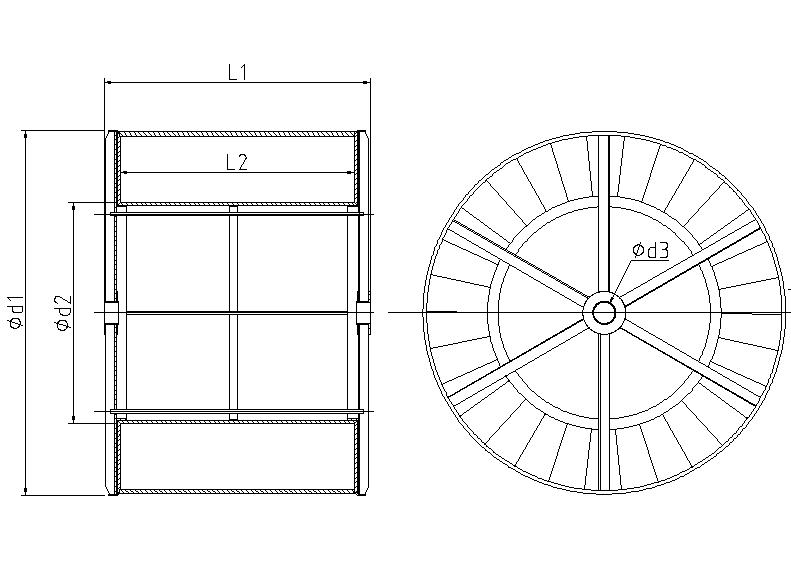 Factory and Equipment: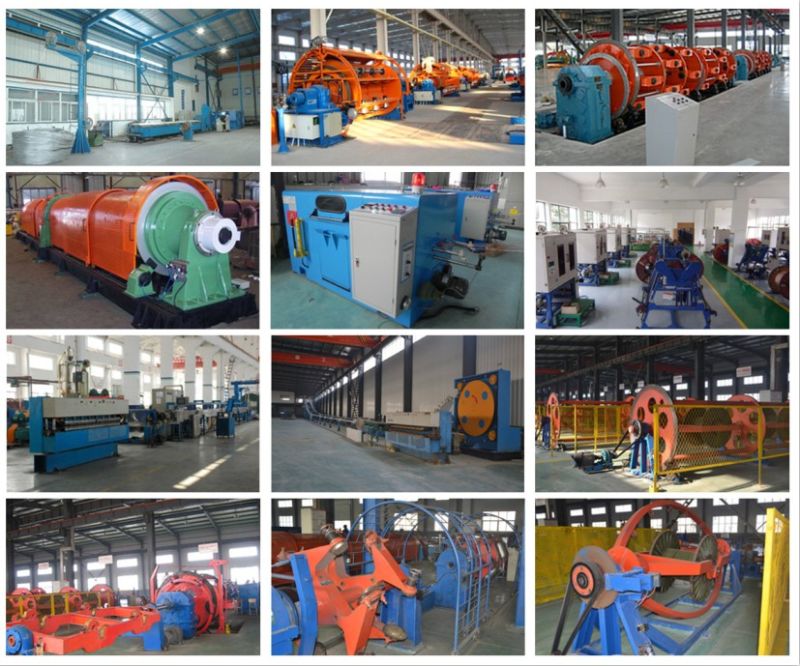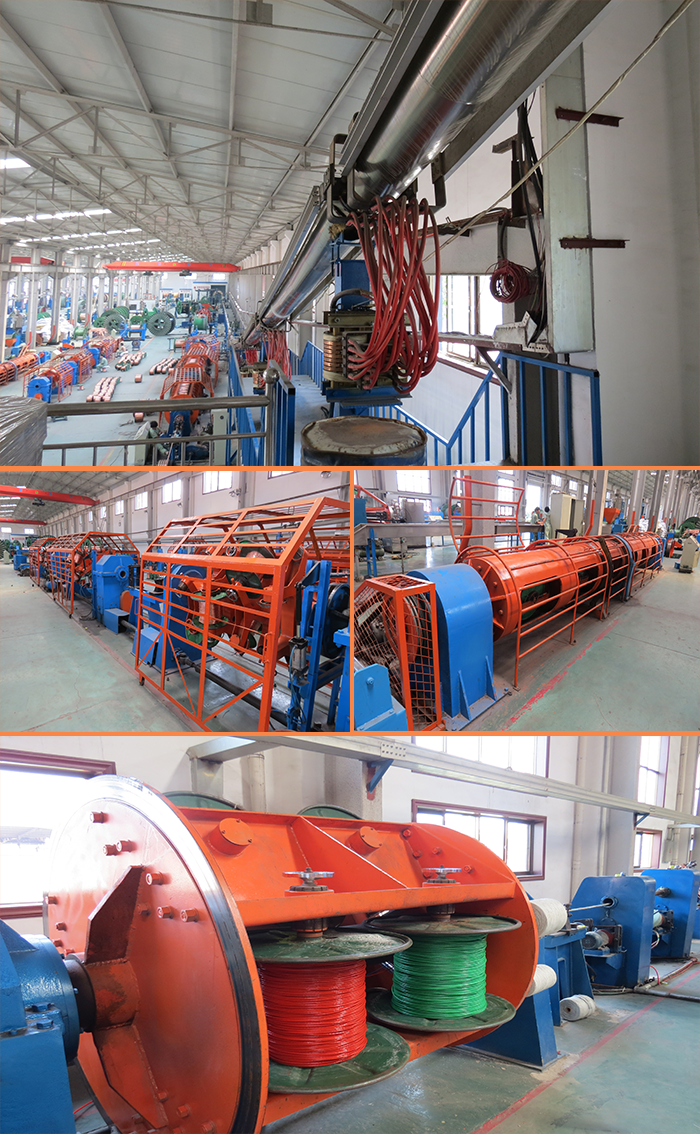 Package: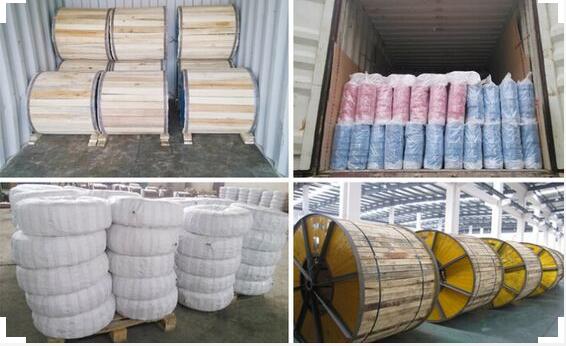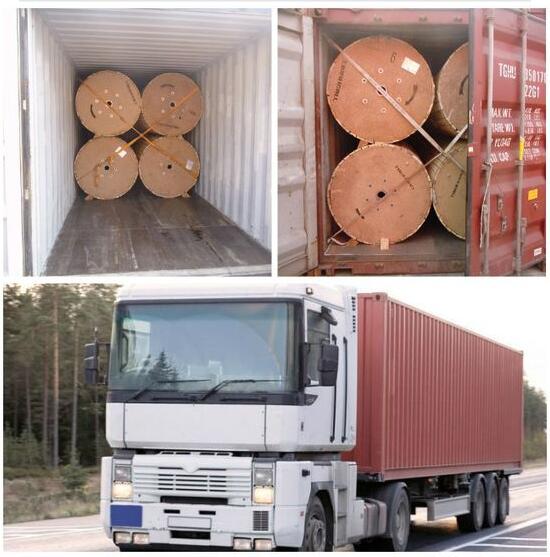 Honor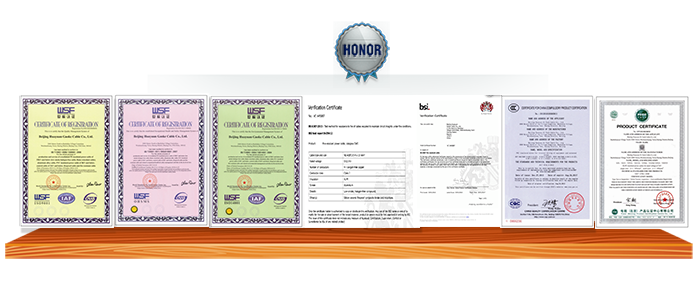 Looking for ideal Fire Resistant Cable Manufacturer & supplier ? We have a wide selection at great prices to help you get creative. All the Mica Tape Insulation are quality guaranteed. We are China Origin Factory of XLPE Insulation. If you have any question, please feel free to contact us.
Product Categories : Low Voltage Power Cable