6KV-35kv Aluminium Alloy Conductor XLPE Insulated Armoured Power Cable
characters:
1. Creep resistance
2. Better tensile strength and elongation/ better sag characteristics
3. Better performance in coefficient of thermal expansion
4. Stable connection properties/ improved electrical properties
5. Better weight capacity/ high strength to weight ratio
6. Excellent corrosion resistance
7. Better flexibility/ bending radius 7 times diameter, easier to terminal connection.
8. Tight compression coefficient reaches 0.95
9. Armoured or unarmoured , With or without jacket.
Aluminium Alloy Power Cable
Brief introduction
3 core 3 x 150mm2 aluminum alloy power cable XLPE insulated PVC sheathed copper tape screened
Aluminum alloy power cable series apply aluminum alloy material for conductor, using special pressing process and annealing treatment and other advanced technology inventions of new materials power cable.
Alloy power cable for the previous pure aluminum cable, improves cable conductive properties, flexural properties, creep resistance and corrosion resistance, to ensure cable in long time overload and overheat maintaining continuous stable performance,
Using series aluminum alloy conductor, can greatly improve the conductivity, aluminum alloy cable high temperature resistant, while addressing the pure aluminum conductor electrochemical corrosion, creep problem.
Aluminum alloy electrical conductivity is the most commonly used reference materials copper IACS 61.5%, carrying capacity is 79% better than that of pure copper, aluminum standard. But in the same volume, aluminum alloy actual weight is around 1/3 copper. According to the calculation, meet the same conductive performance of the premise, the same weight of aluminum alloy cable length is two times of the copper cable. Therefore, the same carrying capacity of aluminum alloy and the weight of the cable is approximately half the copper. Using aluminum alloy cables instead of copper, can reduce the weight of the cable, reduce the installation cost, reduce equipment and cable wear, making installation easier.
At the same electrical performance, aluminum alloy cable cross section should be 1.1~1.25 times of the traditional cables , while the cost is only 30%~50% of copper cable
Creep resistance
Aluminum alloy conductor alloy materials and annealing process reduce the conductor''s " creep " tendency under heat and pressure ambient, compared to pure aluminum, alloy creep resistance can be increased by 300%, also the cold flow or creep relaxation problems are avoided.
Tensile strength and elongation
Compared to pure aluminum conductor, due to the special ingredients and special processing technology,the tensile strength of the aluminum alloy conductor is greatly improved , and elongation increased to 30%, which makes it safer and more reliable.
Coefficient of thermal expansion
Thermal expansion coefficient is used to calculate the changes of material size
when temperature varies . The coefficient of thermal expansion of aluminum alloy and copper has been used for many years. Alloy cable is almost the same in this aspect as traditional cables
Connection properties
Aluminum alloy can be used to connect copper coductors, the connection is security and stability. Aluminum alloy composition is improved its performance of connection, when it is annealed and iron is added to produce higher strength and creep resistance properties, even in the long time overload and overheat, it can also guarantee the stable connection.
Weight capacity
Aluminum alloy has improved the tensile strength of pure aluminum, aluminum alloy cable can support 4000 meters length of self-weight, copper cable can only support 2750 meters. This wiring advantage in large span buildings ( such as stadiums) is more outstanding.
Corrosion resistance
Aluminum alloy inherents anticorrosion performance, since when the aluminum surface contacting with air will form a thin but strong oxidation layer, the oxide layer can tolerate various forms of corrosion. While the added rare earth element alloy can further improve the corrosion resistance, especially the electrochemical corrosion. Aluminum can withstand the harsh environment so it is widely applied to the inner conductor of the cable tray, and many industrial components and containers. The formation of corrosion usually occurs between different connected metals in the humid environment. We can use the corresponding protective measures to prevent corrosion, such as lubricating oil, antioxidant and protective coating. Alkaline soil and some types of acidic soil environment has a greater corrosive effect on aluminum, so insulating layer or molded sheath should be used to prevent corrosion when aluminum conductor is directly buried. Aluminum alloy corrosion resistance is even better than copper in sulfur environment , such as railway tunnel and other similar places
Flexibility
Aluminum alloy has good bending performance, because of its unique alloy formula, processing technology, Compared to copper, the flexibility of Aluminum is 30% higher and rebounce 40% lower than those of copper. copper cable bending radius is 10~20 times of outer diameter, while that of the aluminium alloy cable is only 7 times, much easier for terminal connection.
Armored characteristics
The commonly used armoured cable, mostly adopts the steel tape armoring,which is lower in security easily leads to breakdown, heavy weight, higher installation cost, poor corrosion resistance, short service life. Ours, the application of the aluminum alloy belt chain armour, enables the cables withstand external strong destructive power,even high pressure and impact force, can not break it down esaliy, what's more the armored structure isolates the cable from the outside, the armored layer improves the cable's fire resistant level. Compared with Steel Tape Armoured, Aluminum alloy belt armor structure is lighter in weight more convenient in installation, free from bridge, it can reduce the cost of installation by 20%~40%. According to different conditions, different outer sheath layers can be chosen, making the armored cable even wider range of use.
.
Compression properties
As the unconventional compression technology is used, the compression coefficient reaches 0.93, and the line of the compression coefficient can reach 0.95, The maximum compression can make up the insufficient cocuctivity of the aluminum alloy. A stranded conductor core is just like a solid core that significantly reduces the core diameter, enhancing the conductivity, under the same load, al conductor is 10% more than that of than copper.
Application
for 3 core 3 x 150mm2 aluminum alloy power cable XLPE insulated PVC sheathed copper tape screened
Concentric lay stranded Aluminium Alloy Conductors (AAAC) are made out of high strength Aluminium-rare earth- high iron- Alloy. YT manufactures and supplys AAAC with different variants of electrical grade alloy type 6101 and 6201. one or more strands of hard drawn 1350 aluminium alloy.
These conductors are designed to get better strength to weight ratio and offer improved electrical properties, excellent sag-tension characteristics, and superior corrosion resistance when compared with ACSR. As compared to a conventional ACSR conductor, the lighter weight, comparable strength & current carrying capacity, lower electrical losses and superior corrosion resistance have given AAAC a wide acceptance in the distribution and medium & high voltage transmission lines.\
Also for the conductor insulated by XLPE, PE or Screened or sheiled by metal tapes or wires and sheathed by PVC can be installed underground, vertical well, cableducts and so on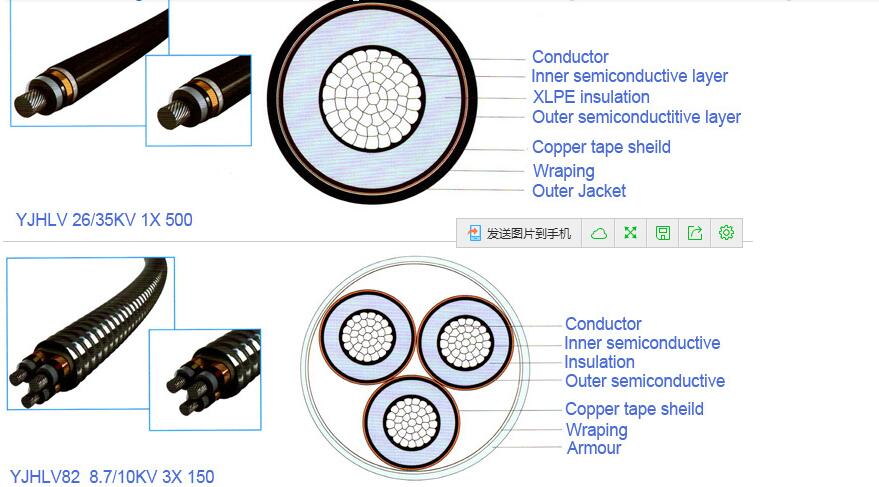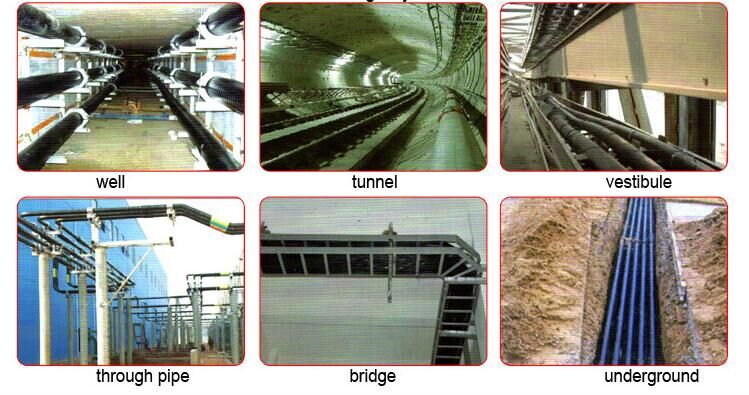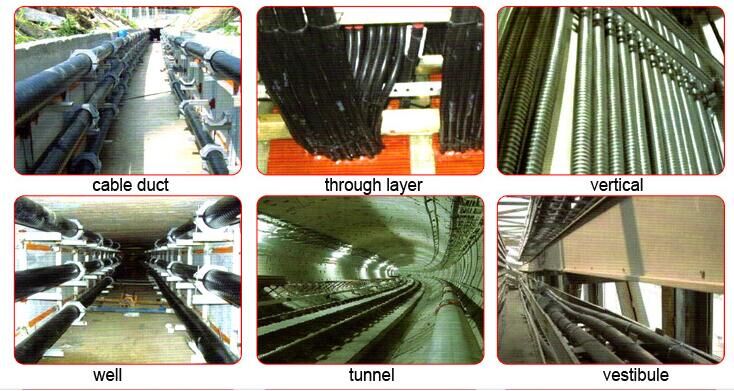 Advanced Manufacturing Equipments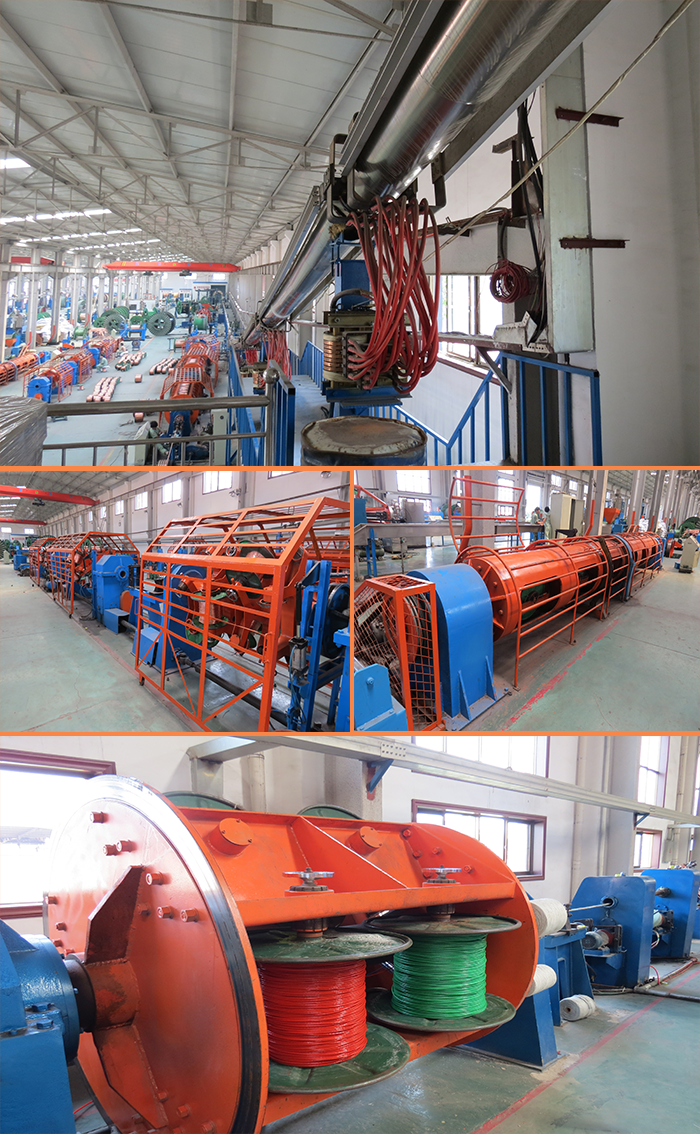 Advanced Testing Equipments
The company introduced the world's advanced level wire & cable production and testing equipment, such as DV-6E spectrum analyzer, online micro pore impurity tester, etc.
Advanced Testing Equipment Guarantee High Quality Production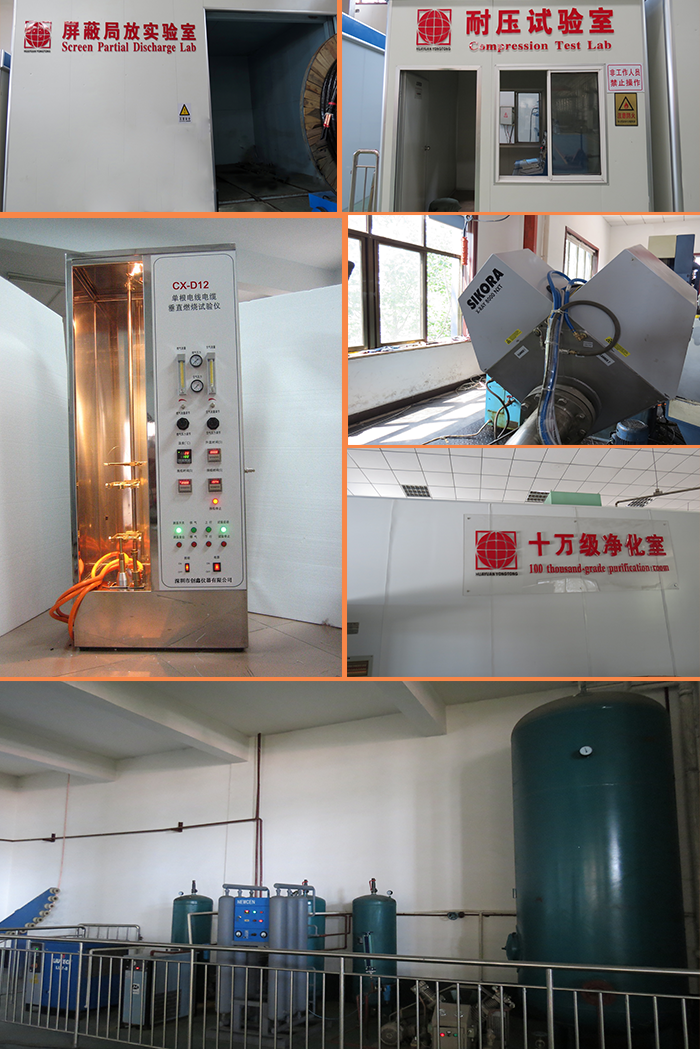 Packages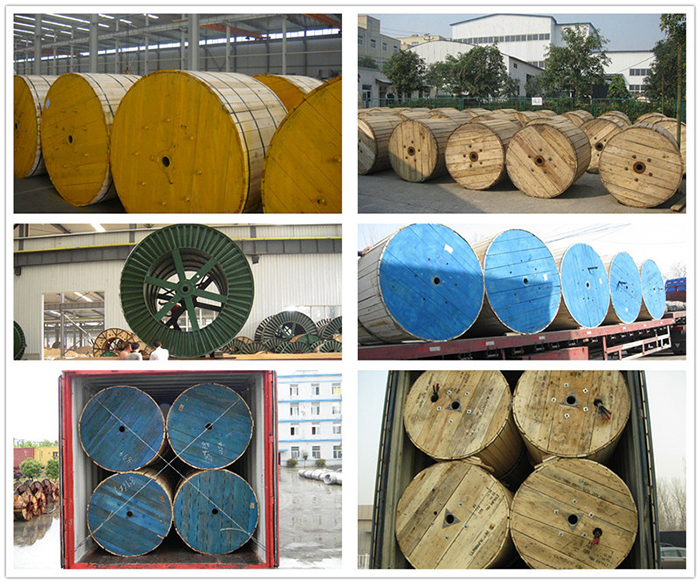 Our Honor
We got trust and praise from all customers by outstanding quality and good reputation. To providefirst-rate products and service for society is the pursuit of staffs of our Company forever. The after-sale service department provides series of before-sale,selling and after-sale, which solve the worries behind for customers and provide complete and rapid service for customers. Customers' satisfaction is the best return for staffa of our Company.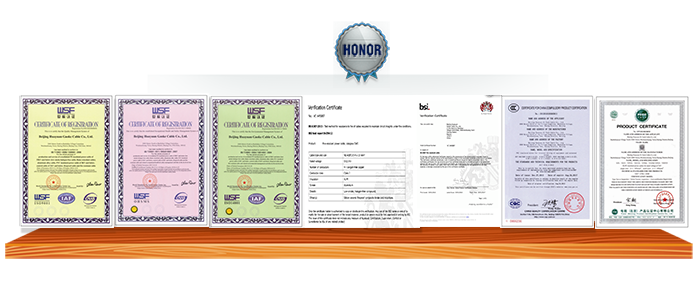 Looking for ideal YJHLV Middle Voltage Electric Cable Manufacturer & supplier ? We have a wide selection at great prices to help you get creative. All the Steel Wire and Steel Tape Armoured are quality guaranteed. We are China Origin Factory of Copper Wire Screened. If you have any question, please feel free to contact us.
Product Categories : Middle Voltage Power Cable