3.6/6kV cable 3-core unarmored xlpe insulated pvc sheathed power cable
Nominal cross sectional area of conductor

Insulation thickness

Sheath thickness

Approx diameter of cable

Approx.weight of cable

D.C.resistance of conductor 20°C

Partial discharge test 1.5Uo

Testing voltage(a.c.)

Current rating (A)

Cu

Al

Cu

Al

In air

Direct in ground

mm²

mm

mm

mm

Kg/km

Kg/km

Ω/km

Ω/km

pc

Kv/5min

Cu

Al

Cu

Al

25

2.5

2.1

39.25

1858

1391

≤0.7270

≤1.2000

≤20

11

120

90

125

100

35

2.5

2.2

41.61

2244

1589

≤0.5240

≤0.8680

≤20

11

140

110

155

120

50

2.5

2.3

44.19

2767

1832

≤0.3870

≤0.06410

≤20

11

165

130

180

140

70

2.5

2.4

48.06

3494

2186

≤0.2680

≤0.4430

≤20

11

210

165

220

170

95

2.5

2.5

51.29

4334

2558

≤0.1930

≤0.3200

≤20

11

255

200

265

210

120

2.5

2.6

54.73

5181

2938

≤0.1530

≤0.2530

≤20

11

290

225

300

235

150

2.5

2.7

57.84

6154

3350

≤0.1240

≤0.2060

≤20

11

330

255

340

260

185

2.5

2.9

62.02

7334

3876

≤0.0991

≤0.1640

≤20

11

375

295

380

300

240

2.6

3.0

67.84

9146

4660

≤0.0754

≤0.1250

≤20

11

435

345

435

345

300

2.8

3.2

74.07

10757

5568

≤0.0601

≤0.1000

≤20

11

495

390

485

390
3.6/6kV cable 3-core steel-wire armored xlpe insulated pvc sheathed power cable
Nominal cross sectional area of conductor

Insulation thickness

Inner Sheath thickness

Steel wire diameter

Outer Sheath thickness

Approx diameter of cable

Approx.weight of cable

D.C.resistance of conductor 20°C

Partial discharge test 1.5Uo

Testing voltage(a.c.)

Current rating (A)

Cu

Al

Cu

Al

In air

Direct in ground

mm²

mm

mm

mm

mm

mm

Kg/km

Kg/km

Ω/km

Ω/km

pc

Kv/5min

Cu

Al

Cu

Al

25

2.5

1.2

2.0

2.3

42.2

3235

2771

≤0.7270

≤1.2000

≤20

11

120

90

125

100

35

2.5

1.3

2.0

2.3

44.7

3583

3042

≤0.5240

≤0.8680

≤20

11

140

110

155

120

50

2.5

1.3

2.5

2.4

48.5

4642

3775

≤0.3870

≤0.06410

≤20

11

165

130

180

140

70

2.5

1.4

2.5

2.6

53.0

5661

4405

≤0.2680

≤0.4430

≤20

11

210

165

220

170

95

2.5

1.5

2.5

2.7

56.9

6773

5035

≤0.1930

≤0.3200

≤20

11

255

200

265

210

120

2.5

1.5

2.5

2.8

60.3

7753

5555

≤0.1530

≤0.2530

≤20

11

290

225

300

235

150

2.5

1.6

2.5

2.9

63.8

8831

6131

≤0.1240

≤0.2060

≤20

11

330

255

340

260

185

2.5

1.7

2.5

3.0

67.7

14200

6809

≤0.0991

≤0.1640

≤20

11

375

295

380

300

240

2.6

1.8

2.5

3.2

73.5

12381

7931

≤0.0754

≤0.1250

≤20

11

435

345

435

345

300

2.8

1.9

3.15

3.4

81.5

15681

10118

≤0.0601

≤0.1000

≤20

11

495

390

485

390



1. Application:
XLPE insulated PVC sheath power cable is used to be laid underground, the cable could bear certain mechanical force, but it couldn`t bear great pulling force.
2. Standards: IEC502 , IEC332-3
Advanced Manufacturing Equipments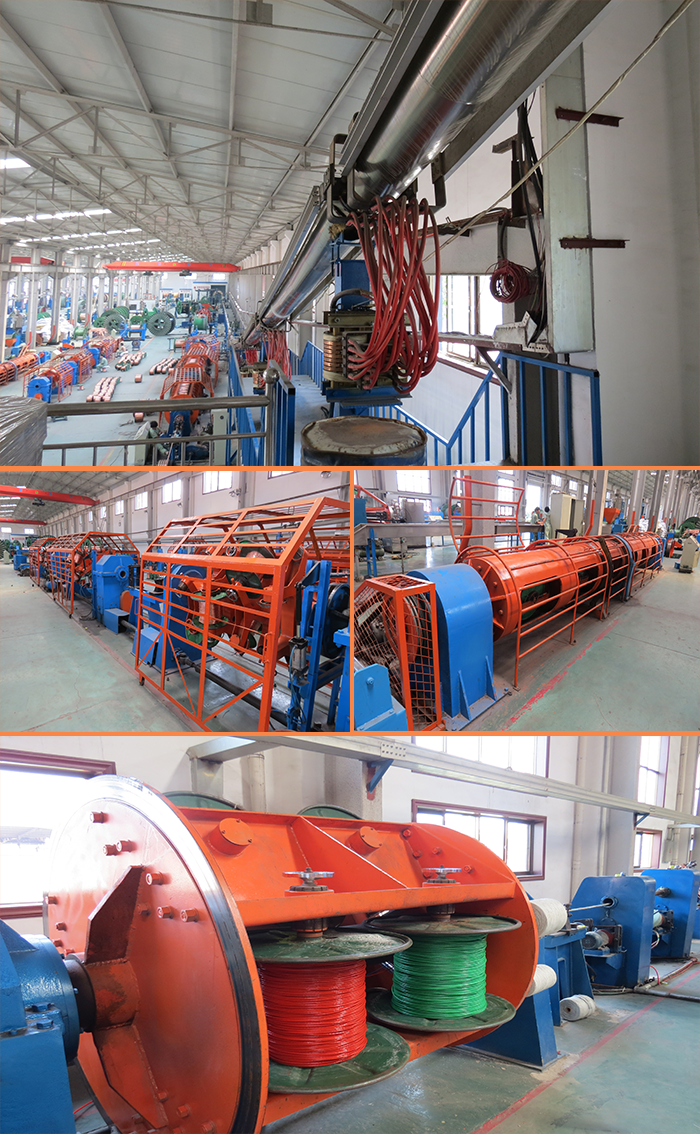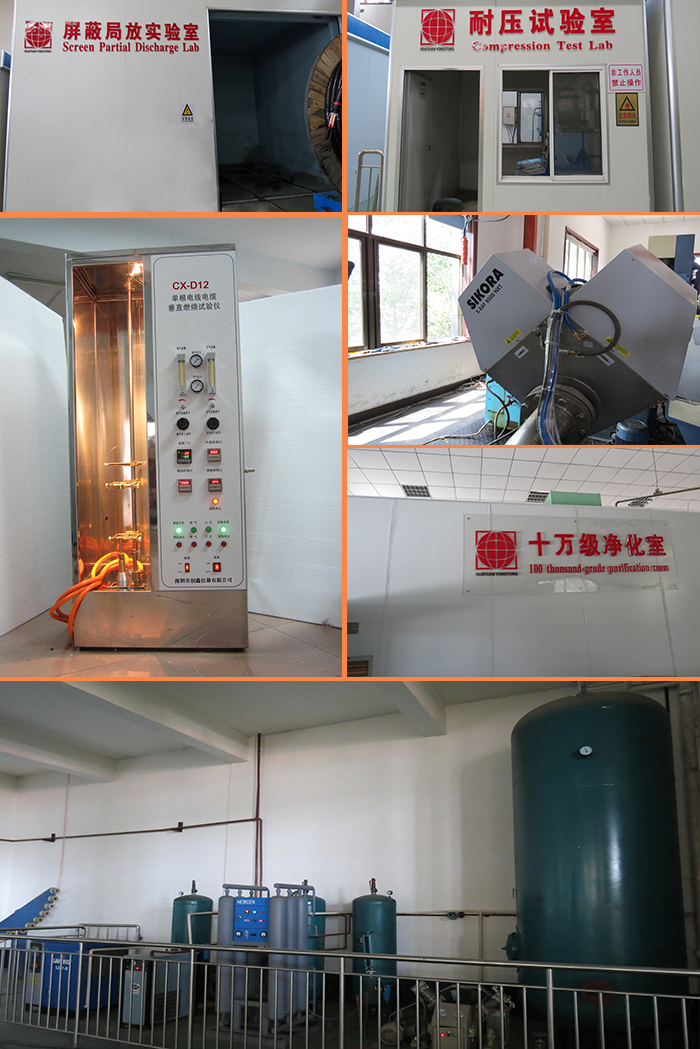 3.6/6kv Cu/XLPE insulation/PVC sheath power cable
1.Low Voltage Power Cable 2.MV XLPE Cable 3.Ovc Flexible Control Cable 4.Middle Voltage Power Cable 5.Electrical Cable Wires 6.Building Wire
Looking for ideal Midle Voltage Power Cable Manufacturer & supplier ? We have a wide selection at great prices to help you get creative. All the High Quality Xlpe Insulated Pvc Sheath Power Cable are quality guaranteed. We are China Origin Factory of N2XS2Y Power Cable. If you have any question, please feel free to contact us.
Product Categories : Middle Voltage Power Cable