Type and Name of Cable
| | |
| --- | --- |
| Type | Designation |
| FZ-VV | Copper conductor PVC insulated and sheathed prefabricated Branch Cable. |
| FZ-ZR-VV | Copper conductor PVC insulated and sheathed flame-retardant prefabricated branch cable |
| FZ-NH-VV | Copper conductor PVC insulated and sheathed fire resisting prefabricated branch cable |
| FZ-YJV | Copper conductor XLPE insulated and PVC sheathed prefabricated branch cable |
| FZ-ZR-YJV | Copper conductor XLPE insulated and PVC sheathed flame-retardant prefabricated branch cable |
| FZ-NH-YJV | Copper conductor XLPE insulated and PVC sheathed fire resisting prefabricated branch cable |
| FZ-WDZ-YJE | Copper conductor XLPE insulated and polyolefine sheathed low-fume-no-halogen flame-retardant prefabricated branch cable |
| FZ-DL-NH-YJE | Copper conductor XLPE insulated and polyolefine sheathed low-fume-no-halogen fire-resisting prefabricated branch cable |
| FZ-N-VV | Copper conductor PVC insulated and sheathed stranded prefabricated branch cable |
| FZ-N-ZR-VV | Copper conductor PVC insulated and sheathed flame-retardant stranded prefabricated branch cable |
| FZ-N-NH-VV | Copper conductor PVC insulated and sheathed fire-resisting stranded and prefabricated branch cable |
| FZ-N-YJV | Copper conductor XLPE insulated and sheathed stranded prefabricated branch cable |
| FZ-N-ZR-YJV | Copper conductor XLPE insulated and sheathed flame-retardant stranded prefabricated branch cable |
| FZ-N-NH-YJV | Copper conductor XLPE insulated and sheathed fire-resisting stranded and prefabricated branch cable |
| FZ-N-WDZ-YJE | Copper conductor XLPE insulated polyole fine sheathed low-fume-no-halogen stranded prefabricated branch cable |
| FZ-N-DL-NH-YJV | Copper conductor XLPE insulated polyole fine sheathed low-fume-no-halogen fire-resisting stranded prefabricated branch cable |
■ Specifications of Main Cable & branch Cable of Prefabricated Branch Cable
Cross Section of Main Cable mm2

Cross Section of branch Cable mm2

10

6

10

16

6

10

16

25

6

10

16

25

35

6

10

16

25

35

50

6

10

16

25

35

50

70

6

10

16

25

35

50

70

95

6

10

16

25

35

50

70

95

120

6

10

16

25

35

50

70

95

120

150

6

10

16

25

35

50

70

95

120

150

185

6

10

16

25

35

50

70

95

120

150

185

240

6

10

16

25

35

50

70

95

120

150

185

240

300

6

10

16

25

35

50

70

95

120

150

185

240

300

400

6

10

16

25

35

50

70

95

120

150

185

240

300

400

500

6

10

16

25

35

50

70

95

120

150

185

240

300

400

630

6

10

16

25

35

50

70

95

120

150

185

240

300

400
■ Structure of Prefabricated Branch Cable
Both standard maincable and line cable are insulated and sheathed with the relative materials conforming to their types and manufactured according to the IEC, GB and JCS. Usually the main cable is made with single-core or stranded multi-core (2-core to 5-core), branch cable is adopted single-core. The features of cable structure as follows.
1. Non-fire-resisting cable structure
1. Conductor 2. Insulation 3. Sheath
2. Structure of fire-resisting Cable
1. Conductor 2. Fire-resisting layer
3. Insulation 4.Sheath
3. Joint Structure of Branch Cable
The joint of prefabricated branch cable is adopted special PVC or synthetic material, the right-sided drawing shows the joint of branch cable.
Main Cable mm2

Branch Cable mm2

Reference Size mm

d1

d2

L

10

~10

54

35

95

16

~16

25

~25

35

~35

50

~50

57

38

95

70

~70

95

~95

120

~120

78

52

145

150

~150

185

~185

240

~240

96

70

160

300

~300

400

~400

500

~400

106

80

170

630

~400

Drawing of Branch Cable`s Joint
■Main Technical Properties of Prefabricated Branch Cable
No.

Items

Property Requirements

1

Insulation voltage resisting

Power frequency voltage 3.5kV, 5min, no breakdown

2

Insulation resistance

≥200MΩ

3

Resistance ratio of branch joint

Resistance ratio of branch joint kj≤1.2

4

Short-circuit test

Change ratio of D.C. Resistance after short circuit yj 0.2

5

Heat circulation test

Measured value of no.25 period: ≤75℃

Measured value of no.26-125 period, smaller than measured value ±8℃of temperature rise of no.25 period

6

Flame-retarding

Automatic firing blanked off: within 15 seconds

7

Metal tool lifting

Tensile force

24h, double weight no tracking out

Insulating voltage

Work frequency 3.5kV, 5min, not breakdown

Insulating resistance

≥200MΩ

8

Molding plastic

Original property

Tensile force

≥10MPa

Extensibility

≥120%

Property of airbox when ageing

Tensile force

≥8.5MPa

Extensibility

≥95%

Property after test for temperature resisting

Tensile force

≥8.5MPa

Extensibility

≥95%

Cold-proof

Non-fracture

Deform when heating

Extenuation ratio of thickness not over 50%
Advanced Manufacturing Equipments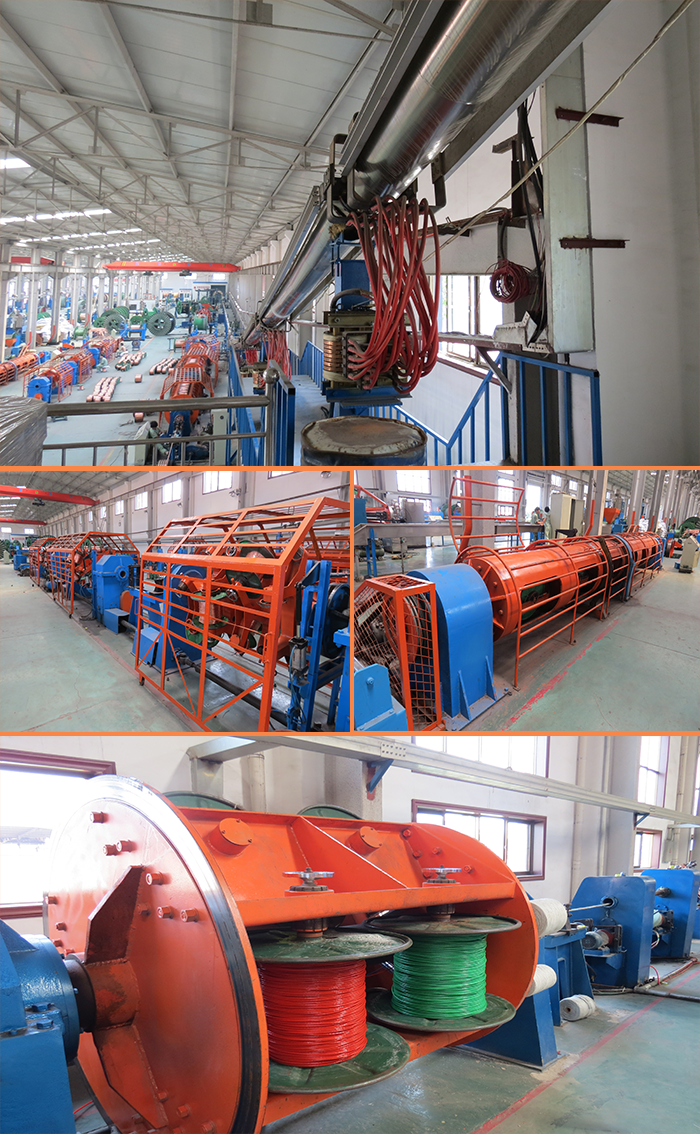 Advanced Testing Equipments
The company introduced the world's advanced level wire & cable production and testing equipment, such as DV-6E spectrum analyzer, online micro pore impurity tester, etc.

Advanced Testing Equipment Guarantee High Quality Production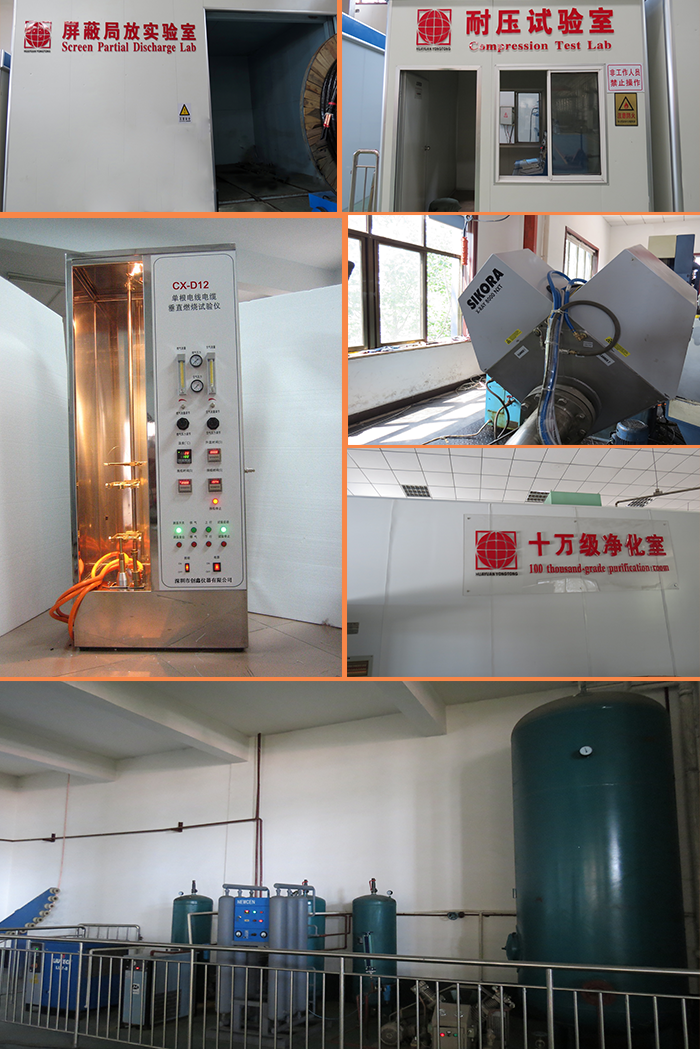 Packages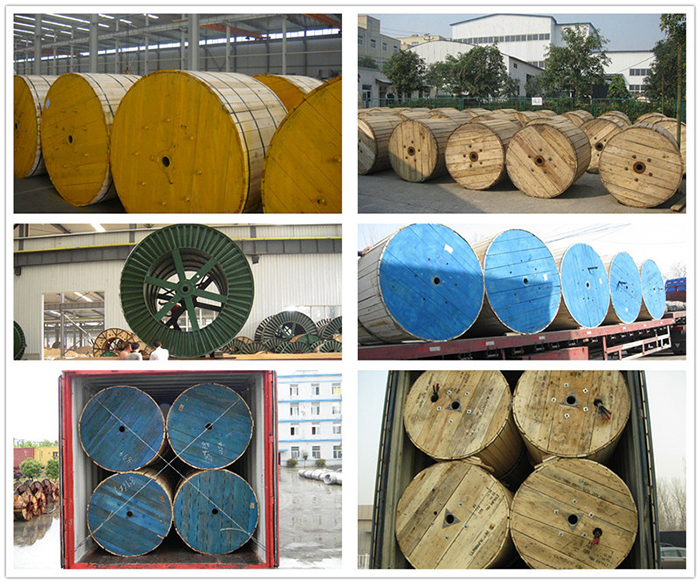 Our Honor
We got trust and praise from all customers by outstanding quality and good reputation. To providefirst-rate products and service for society is the pursuit of staffs of our Company forever. The after-sale service department provides series of before-sale,selling and after-sale, which solve the worries behind for customers and provide complete and rapid service for customers. Customers' satisfaction is the best return for staffa of our Company.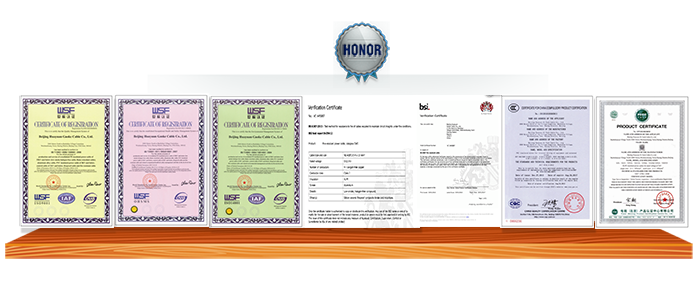 Looking for ideal XLPE
Insulation Branch Cable
Manufacturer & supplier ? We have a wide selection at great prices to help you get creative. All the Structure of Prefabricated Branch Cable are quality guaranteed. We are China Origin Factory of Branch Cable in Each Floors. If you have any question, please feel free to contact us.
Product Categories : Branch Cable